If you are a lover of architecture and nature, Marseille Tourisme will take you to the heart of the 8th arrondissement, to discover the architectural treasures and its gardens.
If you like green spaces, you will find many gardens in Marseille that will bring you a little freshness on hot summer days and make you discover Marseille differently.
Le Corbusier and its radiant city
The radiant City of Le Corbusier which, for lovers of modern art, is a real marvel. You can visit some apartments and go to the roof from where you will have a view of all of Marseille. Among the places to visit in Marseille, this one is unique. The architecture of the building and its history attract many visitors and will allow you to take superb photos.
Le Parc Borély
The 8th arrondissement is a bit like the lung of Marseille, with its large parks like the Borély. Enjoy a picnic or a bike tour. You can choose to rent a bike to walk in the park. Take the time to visit the Museum of Decorative Arts, Earthenware and Fashion at Château Borély, not to mention the Japanese garden. It is also the perfect place for outdoor activities with its beautiful lawns.
The Garden of the Magalone
Still looking for nature? This tour invites you to visit the Magalone Garden, a very beautiful area arranged according to the composition of the parks of the classical period. Have you tested this route? Other remarkable places have caught your attention, comment and share your good tips.
The Parc du 26ème Centenaire
This 10 hectare park offers a dream setting for a stroll in Marseille. The many gardens and the lake of the 26th Centenary Park will be the ideal playground for children. The remains of the old station will also delight architecture lovers. And, for a more fun and entertaining visit, why not choose segway rental? Certainly it is necessary to have a little balance but young and old should enjoy the activity!

Hike Info
Distance:

3.14 kilometers

Difficulty:

Duration:

26 minutes to 44 minutes
Points of Interest
Results ordered alphabetically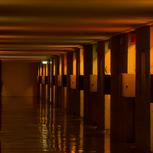 The cité radieuse, also called the house of the fada, is a post-World War II building. Le Corbusier never stopped provoking the passions even after many years. It's up to you to visit this building and admire the city from its rooftop esplanade.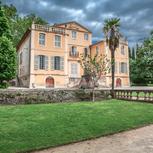 In the heart of the very chic boulevard Michelet, hides a superb garden around a Provençal country house. Relive the Provence of the bastides as if you were there!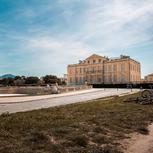 The Parc Borély is a symbol for all Marseille residents. Everyone has their memories in the huge wooded alleys and along the canals. A must see!